As a small business owner, you know that invoicing is an essential part of your business. Without proper invoicing and billing procedures, it is impossible to get paid for your goods or services. Beyond that, your company's invoicing practices are likely to play an important role in your compliance with tax regulations. Your accounting department depends on accurate and complete invoicing data to do their job. The bottom line is that it is hard to run a successful business if your invoicing practices are not accurate and up to date.
Today, online invoicing is the trend for most businesses whose perpetual headaches with hand-written invoices have prompted them to invest in more accurate invoicing and billing solutions. Online invoicing simplifies the billing and invoicing process for you and your clients, increasing the likelihood that clients will pay in a timely manner.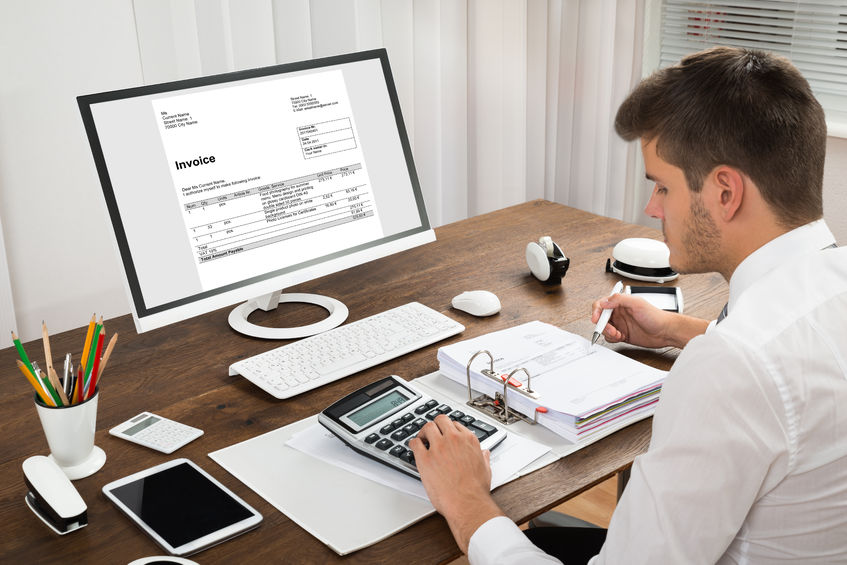 Traditional Invoicing
For hundreds of years hand-written invoicing has been the standard for most businesses, at least until electronically generated invoices became standard practice for most companies. In fact, hand-written invoices are still common in a variety of industries. While many companies do not see the need to change their invoicing practices, the truth is that there are a lot of drawbacks to traditional, hand-written invoices, including:
Hand-written invoices are easily lost and difficult to keep track of, especially if you are doing business at a high volume.
Traditional hand-written invoices are easily altered.
Hand-written invoices can be misread, leading to accounting errors.
Traditional invoices are difficult to reproduce and can fade over time.
Keeping a record of your invoices involves a large amount of file space, and finding a particular invoice may be time consuming and difficult.
When a hand-written invoice is lost or damaged, it can be difficult to make a record of the transaction, especially if the bill is still outstanding.
The bottom line is that traditional hand-written or electronically generated hardcopy invoicing systems have a lot of shortcomings for businesses, which is why so many companies have switched to online invoicing software solutions, like FreshBooks.
Online Invoicing Software
Small business owners do not have time to search through hundreds of filed invoices whenever there is a billing dispute with a client or customer. The fact is that traditional invoicing produces a large amount of hardcopy records that are difficult to store and organize, making your office cluttered and your accounting processes difficult to manage.
Online invoicing software platforms provide you with solutions to all of the problems that you have experienced with your traditional hand-written or electronically produced invoices. Online invoicing software allows you to:
Simplify your billing and invoicing processes, giving you and your employees more time to take care of your business.
Generate invoices instantly, in the office or on location, even using mobile devices.
Access an integrated accounting solution that instantly shares data across all fields giving everyone in your staff instant access.
Custom create invoices with your company logo and letterhead that are sure to impress your clients.
Automate your invoicing processes, generating instant invoices to recurring clients for weekly, biweekly and monthly billing cycles.
In the end, upgrading your invoicing processes to an online invoicing software system will increase your productivity and reduce costs, making your office run much more efficiently. You and your employees will have more time to work on building your business by following up on sales leads and taking care of customer and client concerns. If you are constantly involved with invoicing and billing concerns, you could miss out on a lot of sales. For this reason, it is important to find the best invoicing software online.
FreshBooks is the online easiest invoicing platform available for your small business online and offline invoicing needs. FreshBooks allows you to create professional invoices at a moment's notice, from a variety of Internet capable devices. When you use an online invoicing system like FreshBooks, you will be able to access your invoicing and billing software from a laptop, tablet PC or even your smart phone. This makes creating professional invoices on the spot extremely easy. If you are billing a client after the fact, FreshBooks allows you to create email invoices that you can send in just a couple of mouse clicks. Using FreshBooks your business can access a number of exceptional digital resources to help simplify invoicing and streamline your billing processes:
FreshBooks offers a number of advanced features that simplify your invoicing and billing processes, making them easier to manage. With online invoicing and billing software, you will be able to generate accurate invoices for products sold and services rendered, send instant reminders to slow-paying clients, and customize bills to reflect payment agreements made with clients. If you have slow paying clients, it may be a sign that your invoicing and billing processes may not be efficient enough. FreshBooks invoicing software can help you reduce the number of slow paying clients you have by creating invoices, account statements and reports that your clients can use to keep their accounts current.
FreshBooks not only allows you to recurring billing cycles for clients, but will also send automatic reminders when customers are late with payment.
Accept credit cards on your invoices which will allow you to save time and avoid having to send reminders to slow paying clients.
With professional itemized billing you will get paid for all of your work and expenses.
Online invoicing software also allows you to know whether or not a client has viewed their invoice. If they have not, you can resend the invoice or send a reminder.
Customize your due dates per payment agreements made with clients.
Apply discounts to invoices with ease.
Preview your invoice before sending it to the customer
Automated tax calculations increase the ease with which you can bill your clients.
---
$20K-$50K Start-Up Cost Businesses – Visit the Home Business EXPO
---
The post The Shift and Change of Traditional Handwritten Invoicing appeared first on Home Business Magazine.